Instagram is Facebook's younger sibling is not so little anymore. Instagram is one of the leading social media platforms in this digital era. It covers a huge range of topics like lifestyle, fashion, travel, and fitness. Although only 35% of the total population is on Instagram and at least 59% of them log onto the platform once a day.
Instagram users do not mind sharing their business content on the app if it is making an organic audience, 80% of the users of Instagram follow at least for their business. Advertisers or digital marketers love this social media platform, Instagram because of its mobile-only format.
Best Instagram Growth Management Services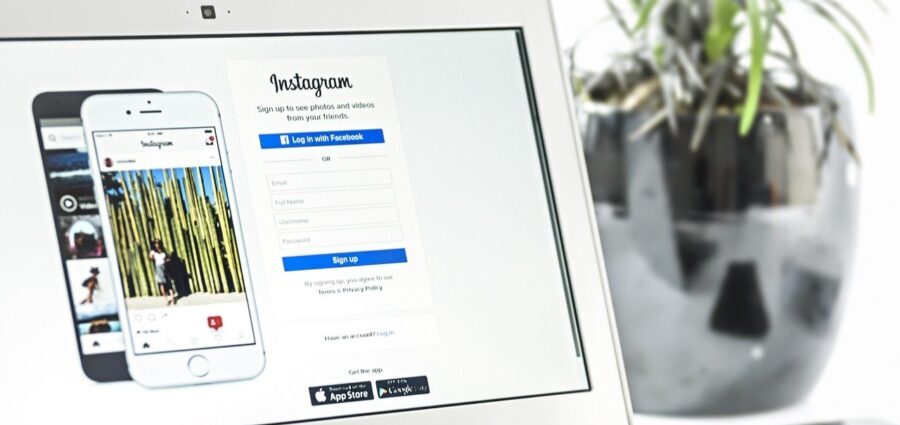 The mobile-only format means that users can be 100% focused on what they see on the screen.  The more relevant to social media platform becomes, the more the people want to be on that. If you do it in the right way, Instagram helps you to connect with your customers and also helps to influence the targeted audience.
What is Instagram account management?
Instagram Marketing is that how a brand uses this app to make connections with its targeted audience. Instagram marketing is commonly used to market products, services and to build brand awareness and loyalty towards their customers.
The popularity of Instagram has grown as marketers know and understand the power of visual content on the platform. A survey suggests that 32% of marketers say by their experience that visual content is the most important part of their strategy. The popularity of Instagram in its users make it a massive opportunity for brands or business that are willing to jump in and start interacting.  All social media marketing always pays to build a sense of community.
Our Instagram (Growth) Account Management Services 
Account Set-up
Creating Content
Instagram marketing goals and strategy
Creating Hashtags
Copywriting
Monthly analytics reports
Graphic Designs
Post Infographics
Contact Us For Free Instagram Growth Management Consultation
Our strategy to Manage your Instagram Account Growth

Our successful Instagram Management strategy takes advantage of the tools the platform has to offer. Our strategy has several points that we follow to provide you the best services-
Set goals for Instagram
Before start posting on Instagram about your brand or business, we want to know one thing from you that why you have chosen Instagram to post your business services? But we expect that your answer should not be that because everyone else doing the same.
If your want to be successful on Instagram in the long run that you must have goals and a purpose so it can justify your time and money. But there is no perfect answer here for this question, as you would like to use this platform to post, advertise and sell your products to customers. Maybe you want to use Instagram to simply build brand awareness by posting your brand-related products, and visuals, etc.
Determine your Instagram target audience
Now we want to know about your target audience before we start marketing on the platform. We consider factors like age, gender, income, location, income, interests, pain points, and motivations and then we decide that what your targeted audience should be.
We firstly monitor your popular events and interest hashtags related to your business services or product.  Then we try to know who is using and engaging with those hashtags and then we check out their profiles on the same platform. We also want to take a look at your competitor's followers to know about them. This platform makes it easy to define and know your audience.
Conduct a competitive analysis
After determining your targeted Instagram audience we would do a competitive analysis to see and understand what other marketers in your field are posting on their profiles. You can tell us if you already know your top competitors and then we start by reviewing their Instagram profiles.
Then we conduct a quick analysis of related accounts to know what posts are getting the highest engagement, what popular hashtags they are using, what captions they are using, how often they post their content, and much time they have to grow. All this information can use as a benchmark as we start growing your own Instagram profile. While auditing your competitor's we take note of the opportunities that might have missed in any case. We add unique content that helps your business or products to stand out in the competitive market of your business.
Configure a calendar
We make a calendar that can help to save time and manage your Instagram profile presence. We fill your calendar with some Instagram post types and we plan out captions, hashtags, and posting times in advance. Our calendar also makes it easy to record any key events to highlight on your Instagram profile including new product arrivals, discounts, or special offers.
By configuring a calendar it is easy to keep an eye out for real-time opportunities instead of struggling for last time post on your profile. We manage and plan your Instagram posts with our calendar guide and template.
Make a consistent brand on Instagram
We do not recommend you randomly create content and confuses your audience, which causes you to lose your followers. To prevent this we maintain a consistent brand aesthetic on your Instagram profile.
Firstly, we help you to determine what this looks like by thinking about your brand personality?
What is your brand value?
How would you like that your customers and employees define your brand?
Are you playful, bold, adventurous, or gritty?
Once we are done with this determining your brand personality, we refine your content to match.
This can be even applied to the color palette we are going to use in your posts. The brand aesthetic does not only apply to the visuals that we are going to post but we post by aiming your brand narrative in customers' minds too. Including stories, images, videos, captions, and hashtags we can make your brand more relatable to your brand.
We also offer Most Affordable Seo Services Have A Look!
Grow your Instagram follower base
You may be tempted to take the easy way out and start buying followers… but wait please do not this! If you purchase an audience it would not drive engagement, which is really what you need to ensure your content is being seen. We help you to grow your Instagram follower base, but this takes serious time and energy. Here are points can we are going to focus on to build a follower base in the right way:
We firstly, make sure that your username is organized and easily searchable, if people can not find you they are not able to follow you. We help you to fill your bio, bio is the last thing on your profile that someone sees before they decide to follow you so we make sure to include who you are, what you do, and what is your profession or business.
Once we are done with your profile optimization and start posting. Then it is a good idea to populate your feed with 15 to 20 high-quality posts before we start engaging with our Instagram profile. We make sure to post regularly on your profile because if users visit your profile and find it empty, they do not take interest and they would not like to follow you.
 We encourage others to share your content by inviting brand ambassadors to share your accounts by tagging in their posts and we insist on collaboration with similar accounts.
How our Instagram Account Management Works
Sometimes Instagram is challenging to use particularly if you are not familiar with it or lack knowledge on managing the profile appropriately. You will only be able to beat the competition if you are taking full advantage of your account on Instagram and fully use it to advertise and promote your products or service.
There is no longer a big deal as you can now peacefully place your business in the right hands bring your profile to the next level with our Instagram management services, with our services your business will hold exposure. By getting real likes, followers and we will help you to grow your business in the meantime.
Contact Us For Free Instagram Growth Management Consultation
How our Instagram Growth Management Services can boost your business
Your Instagram Management Services are designed in such a way that it helps to grow the digital presence of your brand. Our services help your brand to establish trust and build strong relationships with your customers.  Here we provide some of the ways by which our Instagram Account Management Services will boost up your business-
Interaction with the audience
Reputation Management
Organic Website Traffic or Followers
Generated Leads
Brand Awareness
Daily content post
Daily Management
Quality Content Creation
How do we work as your Instagram Manager?
We will schedule a free consultation by which we will know and understand your marketing needs on Instagram and see if we are a perfect fit together to achieve your dream.
If you are ready to work with us then we will send you a questionnaire for you to fill out after we received your payment and our service contract is signed. You do not need to worry about to fill the questionnaire as it very easy to fill and we will help you to give deeper insight into your business.
Once you are done with the questionnaire, we will make the marketing strategy and plan your goals. You will have a chance to look at and analyze the goals and approve them before the plan is implemented. We will be researching and compiling the list of a free set of some targeted hashtags at that time.
Then you have to send us some images related to your business that will help us to make the month's content calendar, and we will send it off to you for the last and final approval. Once you approved then the content we scheduled is ready to post on your Instagram profile and our daily account management will begin.
At the end of every month, we will send you an analytics report that outlines key metrics based on the business goals that your want to achieve.
If you would like our work then we will schedule a monthly call to go over the report and we can also discuss any changes that you want us to change and we will answer any questions you may have.
Our Instagram Management Packages
Our premium package for Instagram Management starts from Rs 5ooo per month. We will continue with Instagram Management services on a month-to-month basis. We will be emailed you a monthly invoice after receiving your payment. You can make an easy and secure payment by debit card, credit card, or any other method.

Contact Us For Free Instagram Growth Management Consultation